Featured Western Film of the day The Far Country starring James Stewart
CLICK ON THE PHOTO BELOW TO WATCH THIS WONDERFUL WESTERN MOVIE.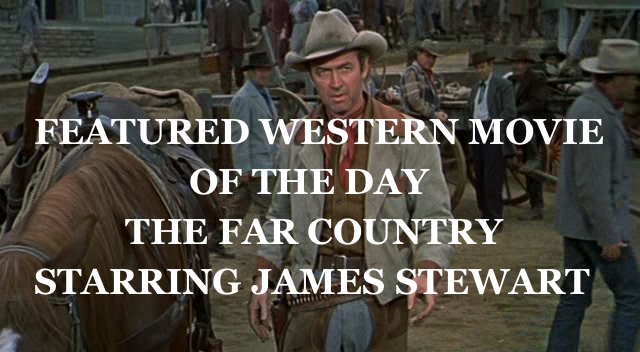 Released in 1954 this is one of the GREAT James Stewart Western Movies! Directed by Anthony Mann. Jeff Webster is headed up north to the Klondike Gold Rush but he has a different idea of how to make a fortune. He is taking cattle up to sell for a premium price. But where there is money to be made there are those who just want to steal it! Wonderfully done Western Movie! Very enjoyable!